Pest Alerts!
Find this page at:
go.ncsu.edu/readext?618258

Japanese Beetles Have Emerged
Original Alert Sent May 2019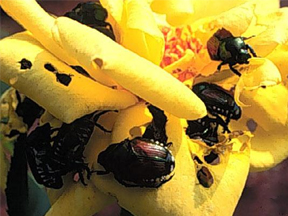 Japanese Beetles have emerged at levels in parts of the region to warrant monitoring and pest management. As adults, this insect will feed on a wide assortment of ornamental plants, fruit trees, grapes, and berries. Although, spraying plants to control the adults is an option it can be futile as the insects can fly away very readily.
In monitoring the insect, the goal is to determine population increases of mating adults to predict the hatching of the eggs. This typically will occur 12-15 days after the eggs are laid. The females prefer to lay their eggs in healthy moist turf and will search out the best cared for turf in an area. Based on the trap numbers and other observation, treatment to control white grubs; the larvae (young) of the Japanese Beetles should begin between June 25th and July 1st. Continue applications on 14-21 day intervals (product dependent) through mid August.
Japanese Beetles in Turf
First reported in North America in 1916, the Japanese beetle now occurs in most of the eastern United States. About 1⁄ 2 inch long, Japanese beetles are a shiny, metallic green with coppery brown wing covers that extend almost to the tip of the…
Read more | turffiles.ncsu.edu
---
Management of Adult Japanese Beetles for Commercial Nursery and Landscape Operations
This entomology insect note describes the management of Japanese beetles in commercial nursery and landscape operations. Scouting, monitoring and control of these insect pests is discussed.
Read more | content.ces.ncsu.edu
---
Japanese Beetles on Ornamental Landscape Plants
This Entomology Insect Note describes the biology and control of Japanese beetle adults, which feed on many species of ornamental trees, shrubs, and flowers.
Read more | content.ces.ncsu.edu
---
Japanese Maple Scale Crawlers Hatching in the Foothills
Original Alert Sent May 2019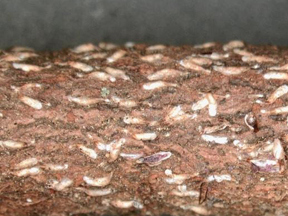 Eggs of Japanese maple scale are hatching in Morganton. Applying an insecticide about a week after crawlers are first seen will ensure the product reaches the most crawlers. Products containing the insect growth regulations buprofezin (Talus) and pyripoxyfen (Distance, Fulcrum) work well. A second generation hatches in late summer.
Read more | content.ces.ncsu.edu
---
Lesser Peachtree Borer
Original Alert Sent April 2019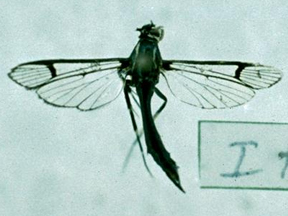 Borer adults have been found in the western part of Buncombe County. These insect tend to attach various species of Prunus and particularly are problematic on Cherry Laurel. If you have are managing or growing Prunus laurocerasus, or cultivars such as Otto Luyken Laurel, Skip Laurel etc, in your landscapes or nurseries please be aware that the adults have emerged in numbers. This emergence is in direct sequence with the flowering of Cherry Laurel and could vary within the region. The adults are mating and the females will be laying eggs during this time. Insecticides to control the larvae should be applied within the next 7-10 days.
Treat Now to Prevent Damage from Maple Shoot Borer
We are nearing the end of the time to treat maple trees for maple shoot borer. The most obvious symptoms of maple shoot borer are wilting of new shoots and flagging. Once damage is visible, it is too late for treatment, so if you've had a problem with this pest in the past, you may want to consider spraying. A single application of a pyrethroid like bifenthrin or cyfluthrin will be effective.
Read more | entomology.ca.uky.edu