Tax Workshop for Small Farmers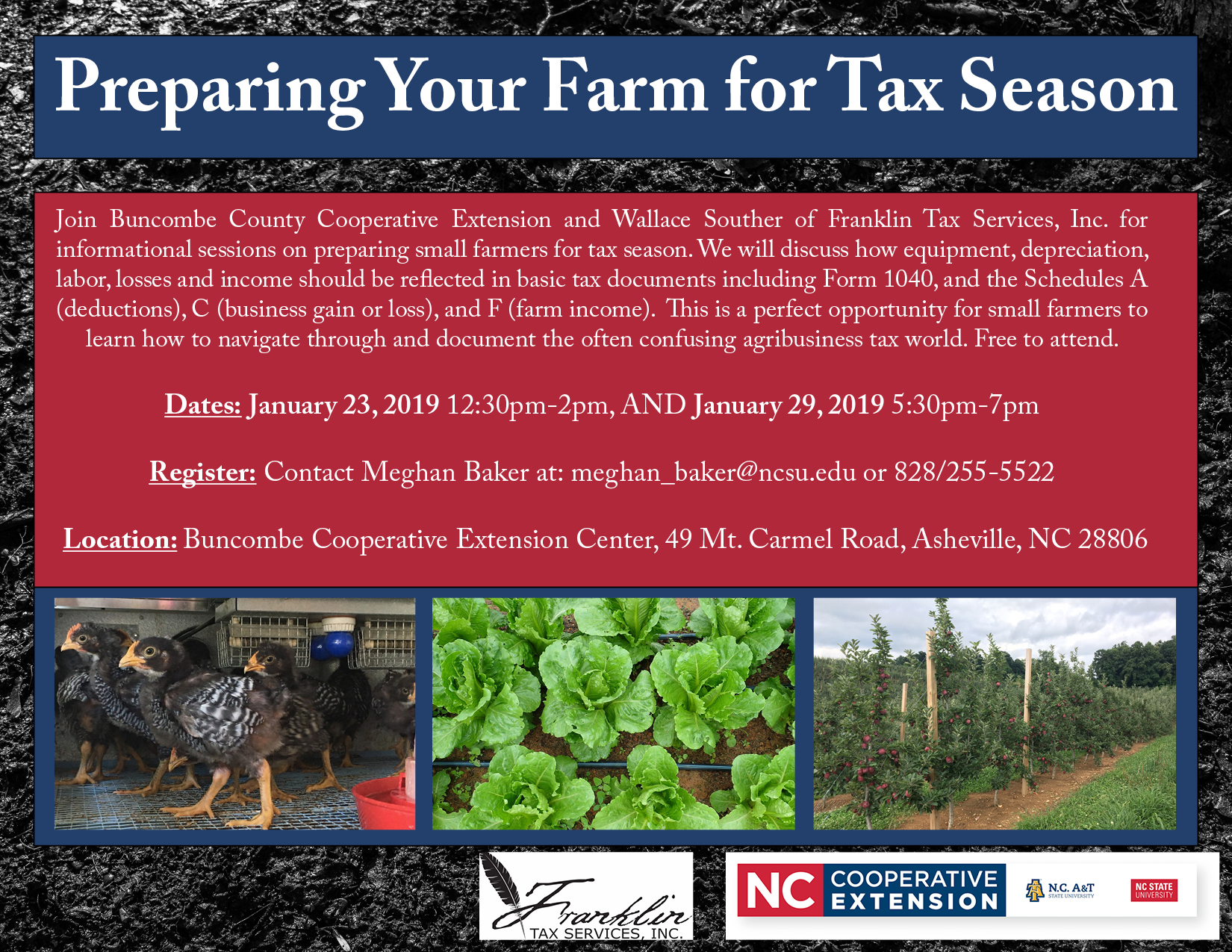 Join N.C. Cooperative Extension, Buncombe County Center and Wallace Souther of Franklin Tax Services, Inc. for informational sessions on preparing small farmers for tax season. There are two opportunities to attend the informational sessions: January 23, 2019, 12:30–2 p.m. or January 29, 2019, 5:30–7 p.m. We will discuss how equipment, depreciation, labor, losses, and income should be reflected in basic tax documents including Form 1040, and the Schedules A (deductions), C (business gain or loss), and F (farm income). This is a perfect opportunity for small farmers to learn how to navigate through and document the often confusing agribusiness tax world. Free to attend.
Dates/Time: January 23, 12:30–2 p.m. AND January 29, 5:30–7 p.m.
Location: N.C. Cooperative Extension, Buncombe County Center, 49 Mt. Carmel Road, Asheville, NC 28806